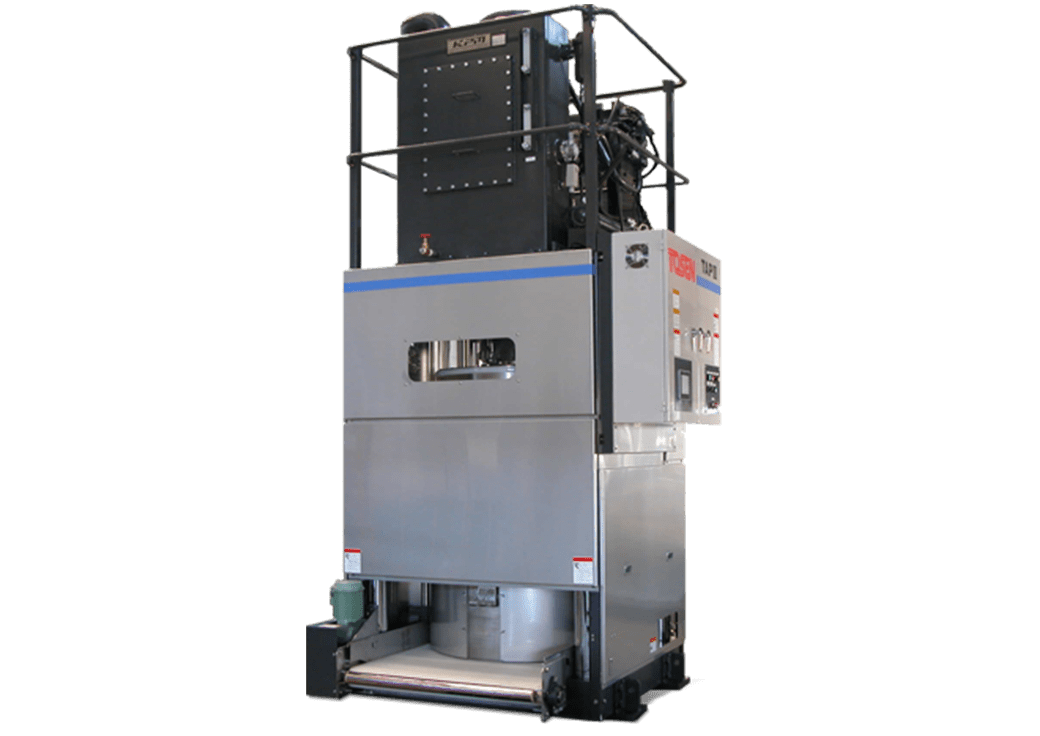 Hydraulic One Satge Press
TAPⅢ
Hygenic specifications are equipped as standard.
Prevent the linen from tears and sticks by the patented "Maru Sheet".
Patent No.3203616
Automatically extention the extraction time.
Patent No.4377301
High efficiency operation with less power consumption(11kw) and rotation control.
Re-use system of cooling water and the consumption of cooling water will be zero.
TAP

Ⅲ

Capacity
60kg / lot
Machine Dimension (Width)
1,860mm
Machine Dimension (Depth)
1,970mm
Machine Dimension (Height)
3,822mm